JORDAN MARTINS /SEPTEMBER 2017
Jordan Martins is a Chicago based visual artist, curator, educator, and musician. He received his MFA in visual arts from the Universidade Federal da Bahia in Salvador, Brazil in 2007, and is a lecturer at the School of the Art Institute of Chicago and North Park University. He is the executive director of Comfort Station, a multi-disciplinary art space. Martins's visual work is based in collage processes, including mixed media two dimensional work, photography, video and installation, and he has exhibited nationally and internationally. He is co-director of the Perto da Lá, a biennial multidisplinary art event with international artists in Salvador, Brazil.
WORKSHOPS WITH ENVISION UNLIMITED
Jordan spent his month working on a collaborative mask-making project with a loose, improvised open studio structure. Each week focused on a stage of the process (painting patterns on cardboard, gluing pieces together, attaching objects, photographing people wearing them). Rather than starting with specific plans or designs for individual masks, each studio session allowed for free-form material assemblage and play. Towards the end of the residency, the group made tighter decisions as to how the pieces would function as masks. The last day of the residency was spent shooting portraits of the collaborators wearing the masks.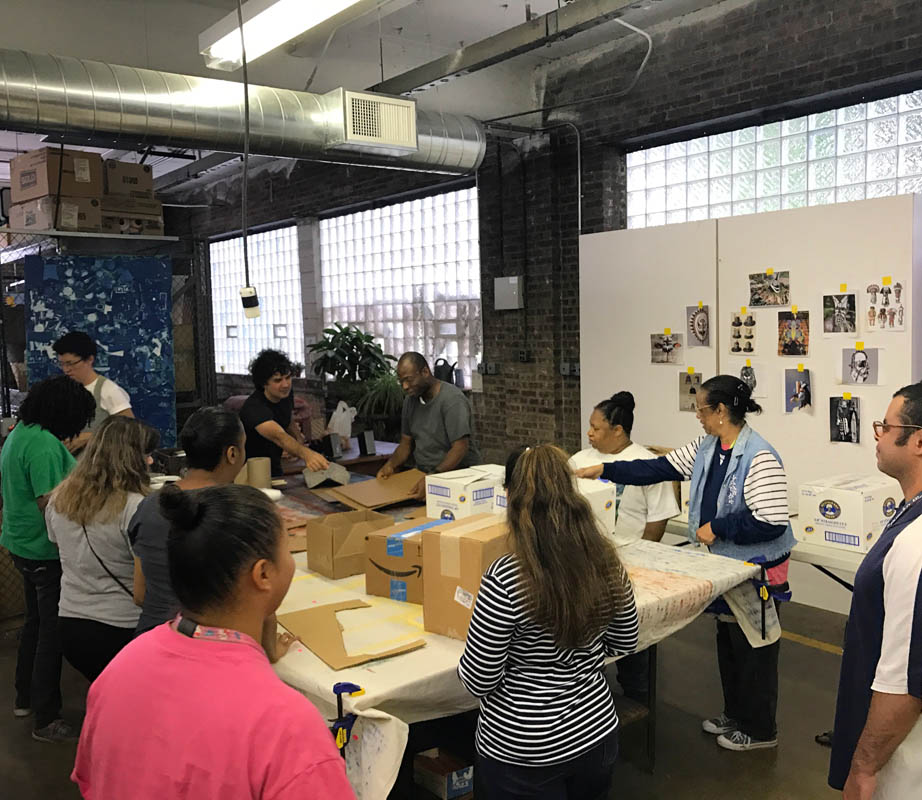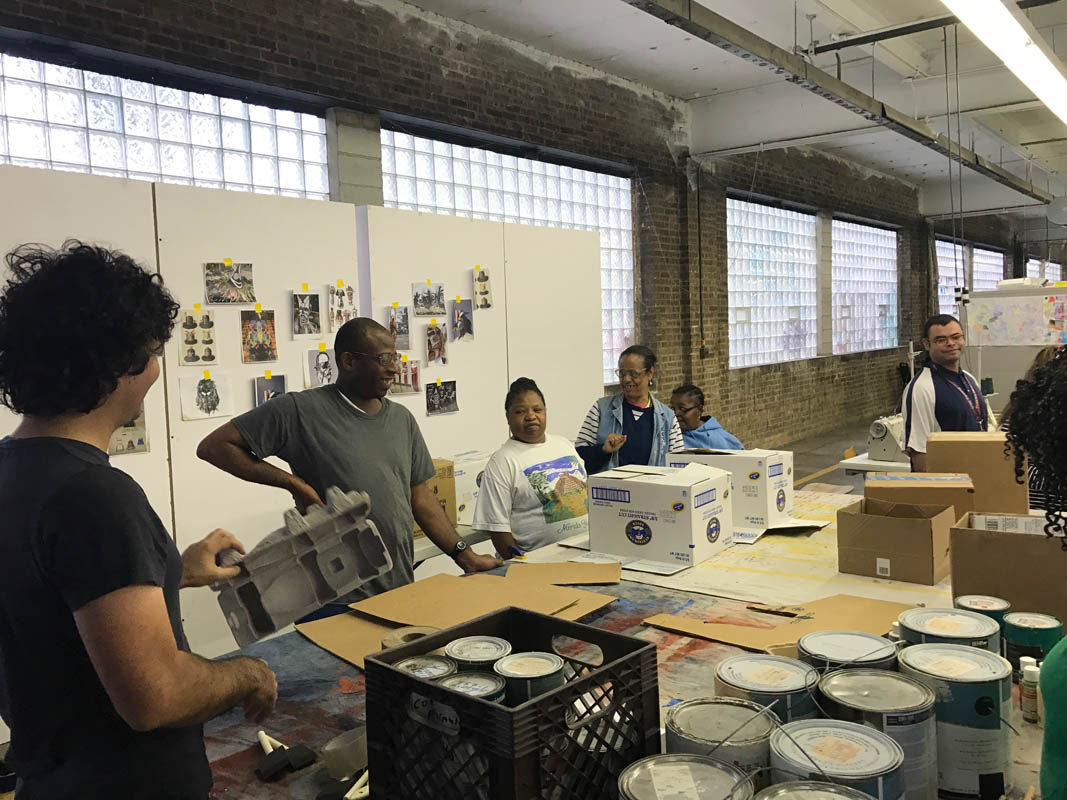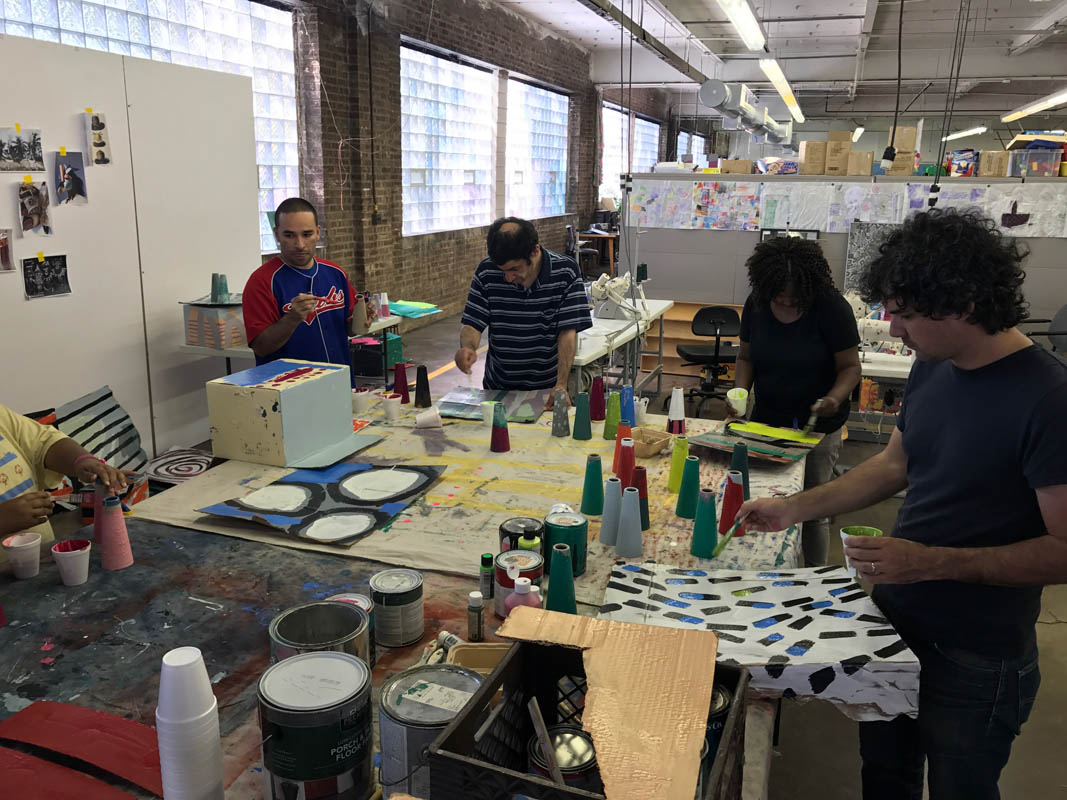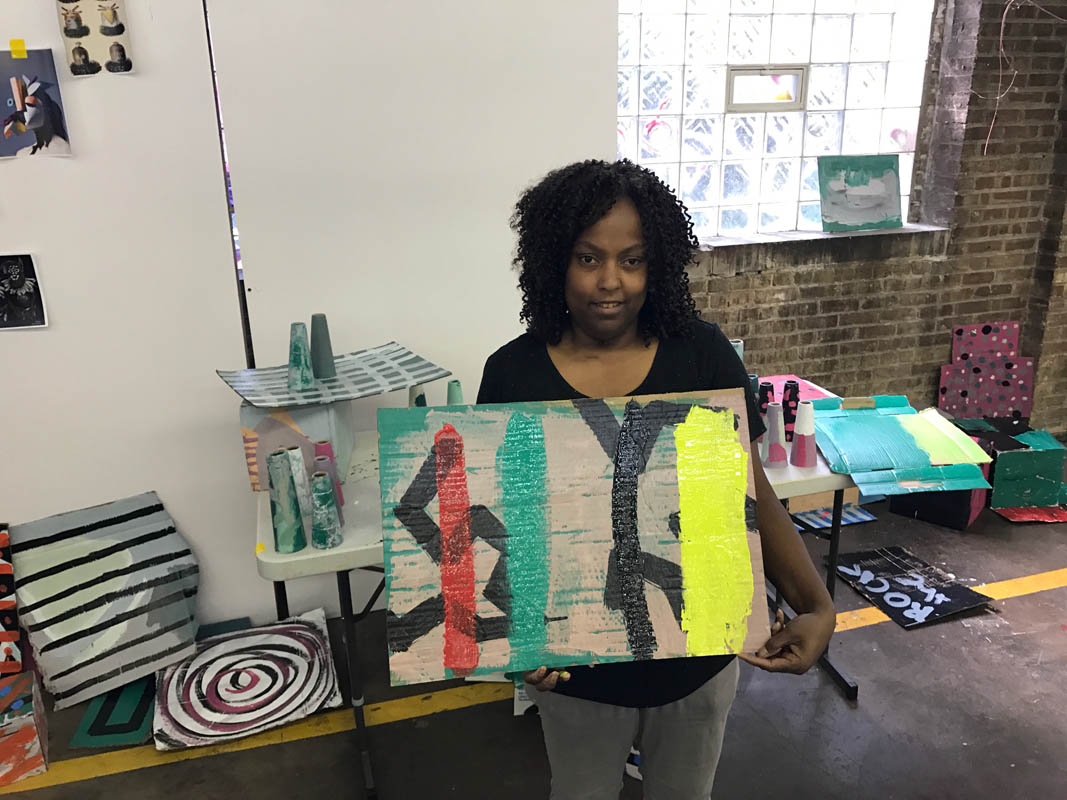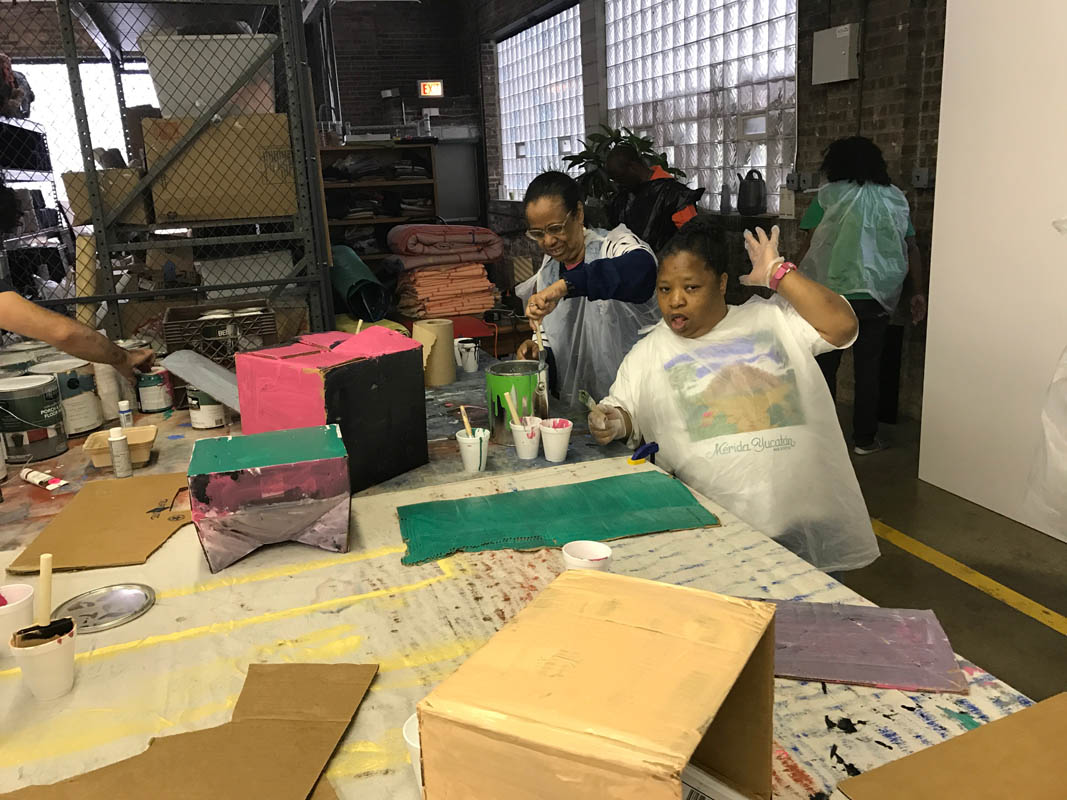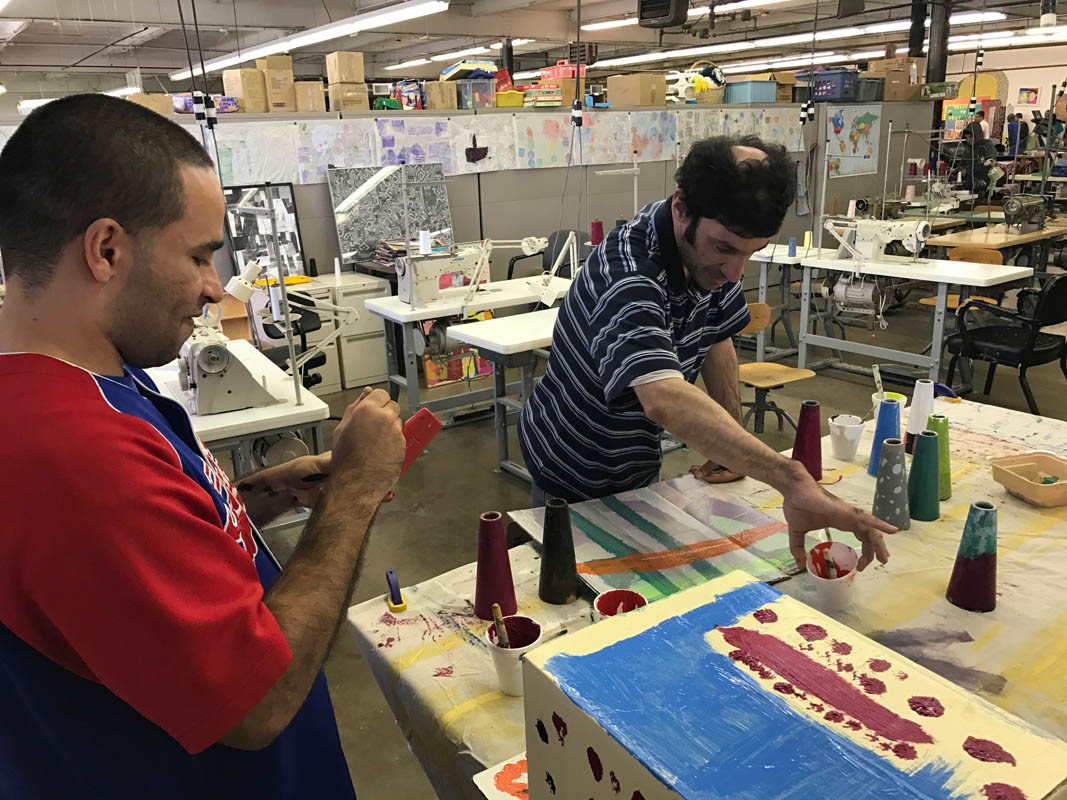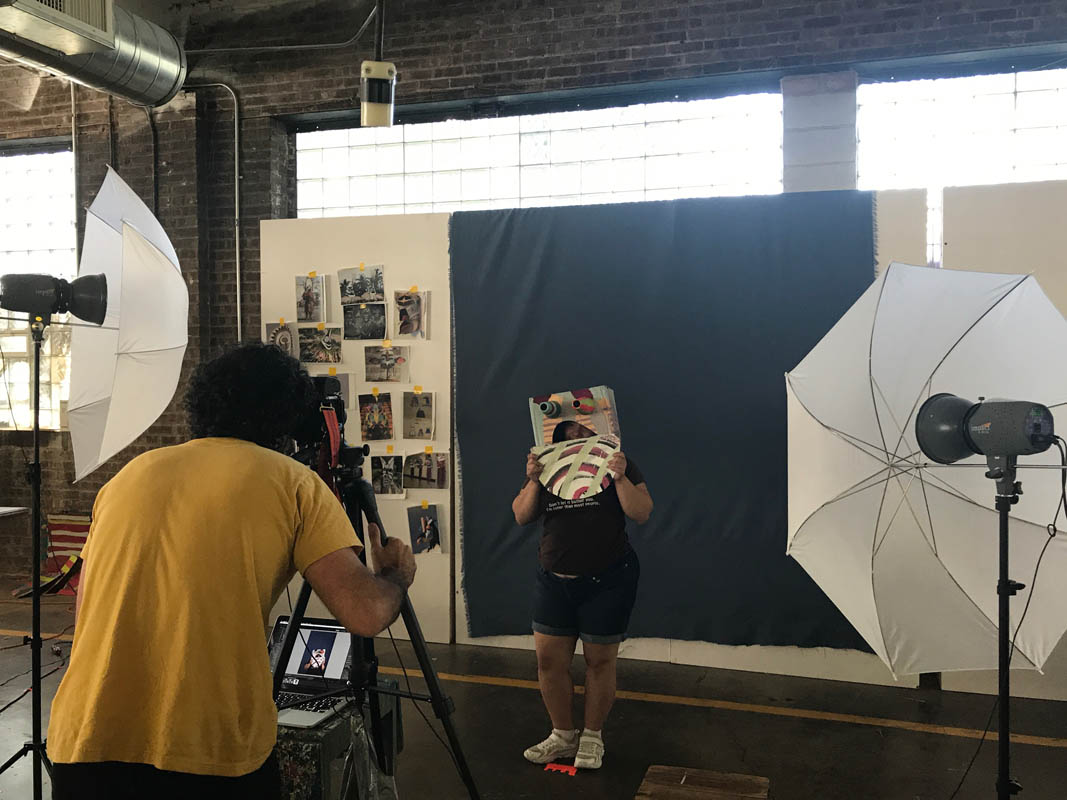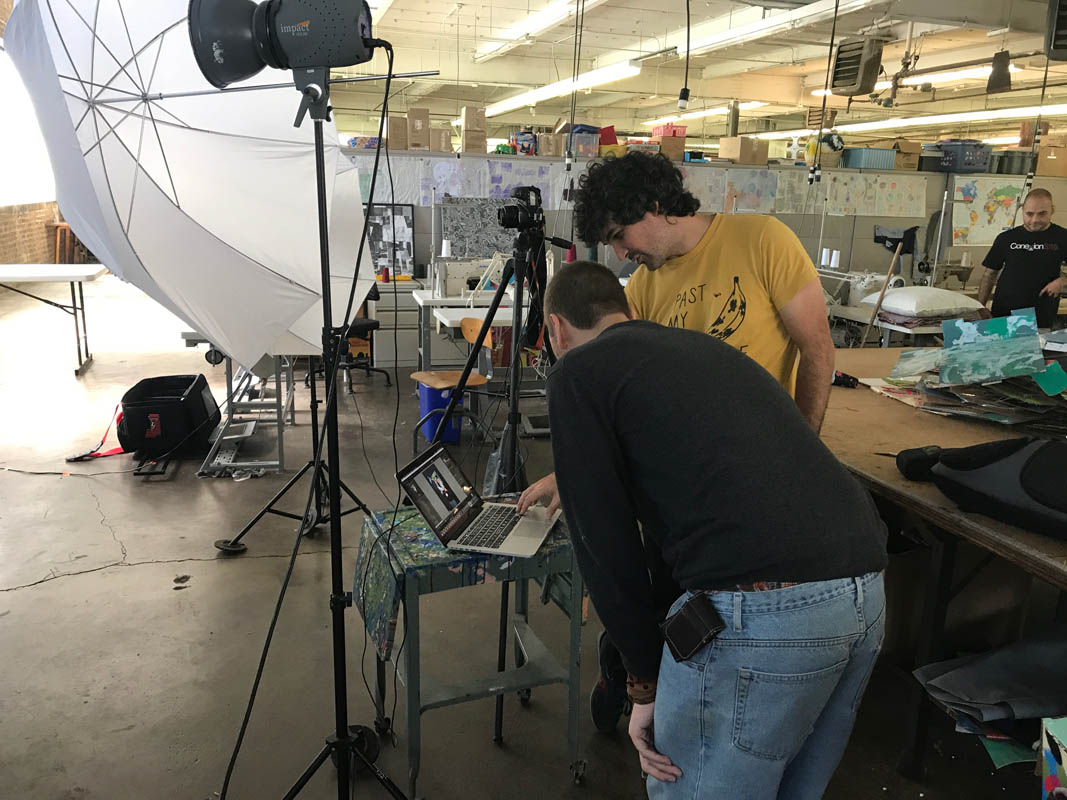 STUDIO WORK
After the residency Jordan integrated these photographs into his ongoing "Phenotypes" project. Photos were printed out, painted on, cut up, arranged on a flatbed scanner and shifted in various ways as the scan was being made. Portraits of the W.A.R.P. collaborators fused with one another, and were combined with experimental still lifes made in Jordan's studio with an array of objects.